Get Your Free Marketing Analysis
If you are looking to get a quick snapshot of your current marketing efforts and where you sit in the marketplace, you've reached the right place. Neon Goldfish can take a look at your marketing efforts and give you a detailed analysis of where you are doing well and where you can make some improvements.
---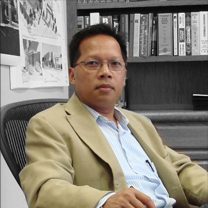 "Neon Goldfish has transformed our marketing. We've made the switch from outbound to inbound marketing and have tripled the amount of leads we generate."
HanH H. Tran
Design Director - HJT Dental Design
---
Give Us The Green Light
The first step in working with us is filling out the form to the right. This way we can connect. Drop us your contact information and a little info about what you are looking to accomplish.
---
Feed Us Some Information
The initial call is an easy conversation going over your current marketing activities and the goals you are looking to achieve. This information will get us started on our analysis of your marketing strategy.
---
We Go To Work
Now, the team at Neon Goldfish goes to work. We are going to analyze everything from top to bottom and left to right to uncover as much information we can to share with you.
---
Reviewing The Findings
We will connect to go over the findings. This analysis will show your areas of strength and areas with room for improvement. The report is yours to keep and implement however you see fit.
---
Recommendations from Neon Goldfish
Neon Goldfish will make some suggestions on the areas you can improve and share some ways we can help you accomplish these. If it makes sense to continue the conversation, we'll schedule an Exploratory Call with you to dive a little deeper into all the facets of your business, what Neon Goldfish can do, and ways we can assist you meet your business objectives.
---
Neon Goldfish is and inbound marketing agency specializes in helping businesses and organizations of all shapes and sizes attract more traffic, convert more leads, and close more customers.
Schedule a Free Marketing Analysis with one of our team associates today by completing the form to the right!
START YOUR FREE

MARKETING ANALYSIS
Use the form below to tell us a little bit about you so we can get started.